Shiroube delivers additional value, offering more than just experiences in the travel market.
Shiroube is a Japanese word meaning "to be a guide"(Pronounced Shi-ru-bé). Have you ever imagined that your travel could be filled with unexpected scenes, encounters and experiences, like in the movies? Are you fed up with carefully coordinated guided tours? Are you just following guide books? We are the solution.
The Shiroube project was founded by a passionate international team of travelers. Shiroube aims to help travelers have superior rather than ordinary travel experiences. The site has features to assist people in finding the best travel guide, with no frills. This is the marketplace that offers a service where travelers and locals can make deals in guiding.
You, travelers, can make a deal in guide with tiny costs in exchange to knowledge in guides local areas. Guide may want YOUR local souvenirs for your guide… if it's the case, your experiences can be free!
Are you a local? Shiroube helps local to earn a little extras. You know your area more than everyone else, right? Local grocery shops, good cheap restaurants and nice neighborhoods all can be interested by strangers. You can guide your special places for travelers who willing to find out more.
Shiroube's aim will be to set new value creation travel in new era. Find us, explore the world you never imagined. Enjoy!
Founder
Tatsuo Sato Co-Founder, CEO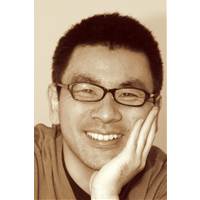 Lover for Adriatic delights, Bahian breeze,and bustle of cosmopolis – having crossed more than a hundred of international borders, Shiroube was born by my passion to offer true emotional experiences for travelers and locals.