[{"name":"Arts & History","id":1},{"name":"Nature & Adventure ","id":2},{"name":"Outdoor Activities ","id":3},{"name":"Food & Wine","id":4},{"name":"Nightlife & Entertainment ","id":5},{"name":"Explore Neighborhood","id":6},{"name":"Gigs, Parties and Events","id":8},{"name":"Classes, Workshops and Courses","id":9},{"name":"Offer Rides","id":10},{"name":"Vacation House Sitting","id":11},{"name":"Interepretation & business help","id":12},{"name":"Others","id":7}]
Istanbul
Istanbul - Where East meets West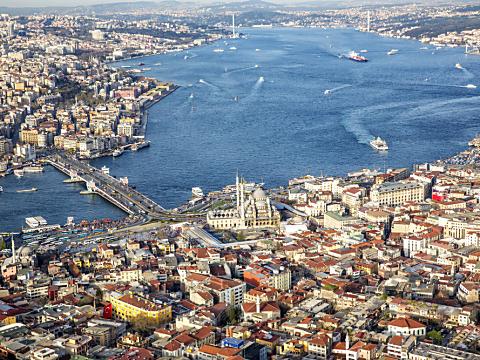 Straddling the Bosphorus Strait, the crossroads between Europe and Asia, Istanbul is a mind-boggling destination and one that deserves to be at the top of anyone's list of places to see and tour. With roots dating back over 2500 years and the remarkable influences of the world's only successive Christian and Islamic empires visible on every corner, Istanbul's melting pot of cultures make it a unique powerhouse in international tourism. Turkey's capital status may have been moved to Ankara, however, spurred on by the European City of Culture award in 2010, there has never been a better time to visit this dynamic city.
With its mishmash of cultures and myriad attractions, looking around the city it is easy to see why visitors flock in hoards for a taste of the sizzling action. Mosques, synagogues, churches, palaces and the old city walls, all of Ottoman and Byzantine influence, dominate the cityscape. The sights sounds and smells present amidst the labyrinth of boundless medieval alleyways making up the local bazaars send the senses racing and a collection of museums and galleries juxtaposed alongside the historical sights provide a fascinating insight into the city's remarkable past.
Yet, it is by night when Istanbul truly comes to life. Today, the city is home to as many stylish bars, nightclubs and restaurants as there are stunning mosques and fascinating museums. As the scorching sun drifts down, locals guide themselves through the ever-increasing assortment of nightlife options, filling them with an intoxicating atmosphere. From the stylish, to see and be seen, venues of Kadikoy to the backstreet bars and eateries of Taksim, there is something to suit all traveler tastes and budgets. Yesterday, today and tomorrow are all represented and whereas the city is looking into the future, Istanbul never loses sight of the ancient institutions that it was built upon.
Find Istanbul Local Guide Now!
Are you a Local in Istanbul? Post an Ad (FREE)!