[{"name":"Arts & History","id":1},{"name":"Nature & Adventure ","id":2},{"name":"Outdoor Activities ","id":3},{"name":"Food & Wine","id":4},{"name":"Nightlife & Entertainment ","id":5},{"name":"Explore Neighborhood","id":6},{"name":"Gigs, Parties and Events","id":8},{"name":"Classes, Workshops and Courses","id":9},{"name":"Offer Rides","id":10},{"name":"Vacation House Sitting","id":11},{"name":"Interepretation & business help","id":12},{"name":"Others","id":7}]
London
In Love with London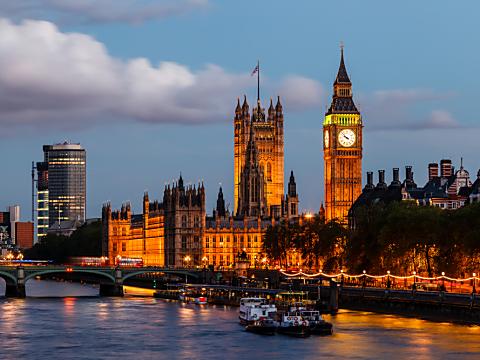 The capital of the United Kingdom and one of the most popular cities in the world, London has carved its place as a dream city and emerged as the brightest jewel in the crown of Europe. London boasts of... well, everything. It is the economic hub of Europe, the point of origin of all that is latest in the worlds of fashion and the arts. It is the storehouse of all that is coveted in the fields of education and tourism, finance and entertainment.
So it is no wonder that London witnesses the highest footfall of international tourists every year among all European destinations, making the Heathrow Airport the busiest in the entire world. This makes the local culture of London an ensemble of various cultures. This bustling metropolis has a picture perfect skyline, graced by stunning architectural wonders. Viewed from atop the revolving London Eye, the glittering city unravels itself in the kind of glory that is unforgettably picturesque, to say the least. History seeps from every nook and corner of this magical city, from the brick and mortar of the majestic Buckingham Palace, the grand St. Paul's Cathedral, the spectacular Tower Bridge, the intellectual National Gallery, the culturally enriched British Museum.
No guide can ever miss showing a tourist the famous landmarks including Piccadilly Circus, 30 St. Mary Axe, Trafalgar Square, Wimbledon, the famous lush green Hyde Park, the London Underground or Tube cutting through the heart of the city, the British Library and the list is almost endless. A tour of London would remain incomplete without a visit to the heritage sites it boasts of: the Greenwich, the Tower of London, the Westminster Abbey, the Kew Gardens, each contributing in its own special way to making London the epitome of the perfect blend of old world charm, modernity and beauty that even the incessant rains throughout the year are not capable of dampening.
Find London Local Guide Now!
Are you a Local in London? Post an Ad (FREE)!