[{"name":"Arts & History","id":1},{"name":"Nature & Adventure ","id":2},{"name":"Outdoor Activities ","id":3},{"name":"Food & Wine","id":4},{"name":"Nightlife & Entertainment ","id":5},{"name":"Explore Neighborhood","id":6},{"name":"Gigs, Parties and Events","id":8},{"name":"Classes, Workshops and Courses","id":9},{"name":"Offer Rides","id":10},{"name":"Vacation House Sitting","id":11},{"name":"Interepretation & business help","id":12},{"name":"Others","id":7}]
Paris
Paris, the city of love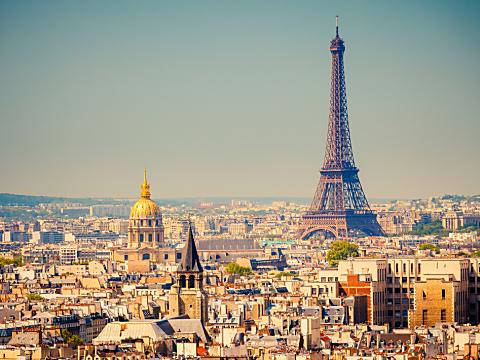 Throughout history Paris has been a cultural center for Europe, and undoubtedly remains so. From romantic sunset cruises along the Seine, to a labyrinth of the most esteemed artwork at the Louvre, the city's romantic charm is unrivaled. We have all heard of the Eiffel Tower, and at 324 meters tall it was once the tallest man made structure in the world! A trip to the top will provide you with some breath taking views and unforgettable photographs, overlooking the entire city.
French cuisine is world renowned, and where better to sample it than in the heart of the capital, which hosts some of the finest restaurants in the world, plenty of which romantically overlook the river Seine, as cruise boats float gently by. Or better yet, hop on one yourself, cruises run daily ranging from a touristic tour of the city's numerous landmarks, to five star floating restaurants, an option for everyone.
The Gothic Cathedral of Paris, Notre Dame, is not to be missed. Boasting some of the most extrinsic gargoyles to date, and beautifully crafted stained glass windows, this cathedral is truly an architectural masterpiece.For more architectural marvels be sure to visit the Pantheon, an extravagant mausoleum containing the remains of esteemed Parisians, or for a touch up of your historical knowledge, Paris holds the country's National Museum of Natural History in and around an assortment of grand halls. The city offers guided tours on a variety of scales and subjects, so make sure you don't miss out!
Did you know Paris had a two and half million euro annual budget for municipal flowers and shrubs? The city's many parks are well maintained with a beautiful range of flora, changing with the seasons and freely accessible for anyone to admire! Exploring the city you are sure to encounter many of these surprisingly luscious hideaways, from small gardens between buildings to grand botanical parks.
If you are feeling adventurous, why not venture into the city's extensive sewer system? The city has converted parts of it's ancient sewer system into a fully accessible museum! The tunnels used to drain wastewater from the city and ferry brave tourists, but are now a very unusual museum.
If you are interested in being immersed in auroral culture of Paris, one of the best ways to do so is to visit a theater. Hit musicals, dramatic plays, and inspiring opera's are played nightly and are a local favorite.
Find Paris Local Guide Now!
Are you a Local in Paris? Post an Ad (FREE)!