[{"name":"Arts & History","id":1},{"name":"Nature & Adventure ","id":2},{"name":"Outdoor Activities ","id":3},{"name":"Food & Wine","id":4},{"name":"Nightlife & Entertainment ","id":5},{"name":"Explore Neighborhood","id":6},{"name":"Gigs, Parties and Events","id":8},{"name":"Classes, Workshops and Courses","id":9},{"name":"Offer Rides","id":10},{"name":"Vacation House Sitting","id":11},{"name":"Interepretation & business help","id":12},{"name":"Others","id":7}]
Shanghai
A Shanghai Tourist Guide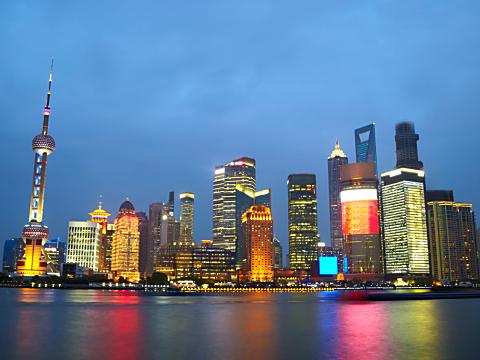 The stunning Chinese city of Shanghai is where East meets West and ancient meets modern. The magnificent Pudong skyline of futuristic skyscrapers sits next to ancient temples and relaxing parks, while the Bund displays the city's colonial past with its magnificent buildings.
Enjoy a typical local breakfast of "Four Heavenly Kings" to set yourself up for a day in the city. Try a cycle tour with a local guide or visit the giant Ferris wheel at Jinjiang Action Park to view the city from above, or for an even higher view try the Oriental Pearl Tower and its 15 observatory levels, including a revolving restaurant at 267m. See the Giant Pandas at Shanghai Zoo or any of the other 600 Chinese animals and visit the Shanghai Ocean Aquarium and walk through the longest underwater tunnel in the world.
For quiet contemplation visit one of Shanghai's many temples. The Jade Buddha Temple contains many statues of Buddha in jade and gold while the Jing'an Temple houses a 6m statue of the goddess and the largest seated Buddha statue in China. The St. Ignatius Cathedral of Shanghai was once known as "the grandest cathedral in the Far East". The cathedral now performs masses in English and Chinese.
Take a trip to Nanjing Road, one of the world's busiest shopping street with Shanghai's largest department stores, shopping centres, 5 star hotels and local restaurants. Finish off your day with some local cuisine of Dim Sum, Shanghai Crispy Chicken or the seasonal dish of Hairy Crab. If early nights are not your thing then seek out the local night clubs. The people of Shanghai like to work hard and party into the night.
Shanghai is an easy city to get around with a modern Metro system and the world's first commercial high speed Maglev train links the international airport to the outskirts of the city.
Find Shanghai Local Guide Now!
Are you a Local in Shanghai? Post an Ad (FREE)!